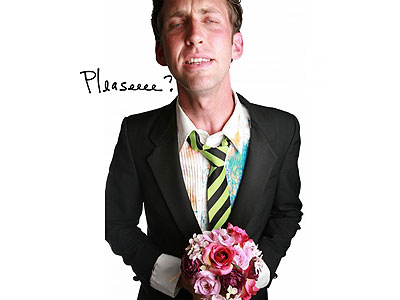 You might think ratios on affair sites mean something. They don't!
It doesn't matter how many more guys than woman there are on these sites. Even if these guys who are trying to have discreet affairs with the same women you are. Why? Because most of the guys who frequent these sites are the biggest douches you've ever come across. The rest don't have a clue how to attract a woman looking for an affair. Their failure is your advantage though. I've even come up with a list of the 10 most costly mistakes these guys make when looking online for a woman to start an affair with. Read them over and make sure to avoid these pit falls

1. Perverts don't get no Pussy!
Despite the somewhat natural male urge to free your member from its restraints and allow all available ladies to catch a glimpse of it because when they do – you're going to be fighting them off, and in turn write a report listing all your unfulfilled desires on your profile so you can be upfront about what you want out of this affair and attract the right type of women, which will in fact attract no women.
Your filthy foul mouthed descriptions accompanied by 3 cock shots and a cumshot will not get any worthwhile responses. The more respectful, cute, intelligent and confident you are the more responses you will get.
2. Meet and greet does not translate to drunk as a skunk
Don't do it – drinks to 'break the ice' is one thing, downing half a bottle of jack on ice is a total other thing. Drunk fools don't get laid!
3. Proofread your profile
Women like a guy who is intelligent. That's right – its dead sexy! Misspelling words and not making sense will get you on the bypass list really quickly.
4. She's out of your league
Its all about being realistic! If you're not that attractive but have a lot of confidence because your funny and interesting you might have a chance but usually I would recommend that the average Joe go for the 6's and 7's. A perfect 10 will want someone that matches her standards – you can try but you might fail.
5. Filtering search results
If you don't specify what you're looking for you might attract women of little or no interest to you – don't waste precious time.





6. Having no balls
Don't be afraid to have an affair. If you come across as being intimidated by the whole process you wont get any action.
7. Photo fail
Do not upload fucked up pics of yourself looking uncouth and in daggy clothes. Look clean, presentable and nice.
8. IM Blunder
Chatting on IM can seal the deal. If you don't come off as cool. interesting, confident and somewhat funny you wont get to show her what you're really made of.
9. Time bandit
If you're that guy who never has the time to meet up, don't start an affair. If you expect to get some pussy, you have to put the time and effort into making that happen.
10. Nothing to offer
If you want someone to want to have an affair with you, you have to have something to offer. Being sexy, cute, smart, rich or nice is having something to offer – so is being a pro at making a women cum!
Tags: affair advice, affair sites, affair sites advice, best affair sites, mistakes men make, top affair sites