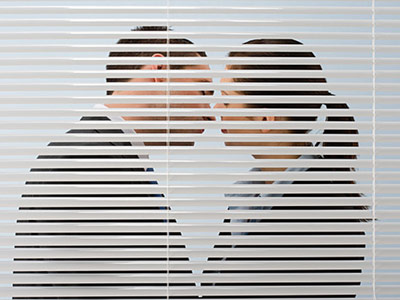 There's a good chance that in the course of someone's relationship, at least one spouse will engage in an extramarital affair. This is for a multitude of reasons, none of which will be judged. However, it is important to go over some guidelines and basic principles to follow to ensure a discrete affair. Especially when the most common location for someone to meet their affair partner is at work! As you will learn, this can be both a blessing and a curse. If you view it more as a blessing we will teach you have to turn that work friendship into an affair.
Where to Find Another Woman
While maintaining an affair can be difficult, people often get too far ahead of themselves and overlook the simple aspect of finding another woman to sleep with and develop a relationship with. It is no guarantee that a woman you meet, no matter how much she likes you, will agree to have an affair with you.
The type of woman you should seek out should be someone who is looking what you are looking for as well. This includes: Discretion, brief encounters, limited intimacy, and having their needs fulfilled.
One of the best spots to find this type of woman is at your own place of work. Think about it: Most women consider dating coworkers as taboo, but that's only if you get caught. If you stress privacy and discretion, a coworker will likely be a willing participant. But alas, while coworkers make a great option, they can be hard to get into bed with for a multitude of reasons.
Here are a few steps to slowly transition from a work friendship into an affair:
Taking it Step by Step:
First, you must befriend the coworker. Trying to be a woman's friend doesn't often lead to sex and dating in most scenarios, but since you will be in a professional environment, overt flirtation and sexual innuendo is off limits. This means that the best way to get close to a coworker is via friendship.



Start things slow at first, as coming on too strong may push her away. But after a few weeks or months, make an attempt to meet her outside the office, for something fun or just drinks. She'll likely know you have a wife, so it can't be a 'date' per se, but something fun and casual will do the trick.
Getting her alone is absolutely critical, because it gives you the chance to develop intimacy. Don't make your move the first time you get her out, give it time.
And over the course of time that you spend together, you can let out subtle cues about how your spouse isn't fulfilling all your needs. This gets the message in her head that you aren't happy at home and will look to get your needs fulfilled elsewhere.
It's also a good idea to figure out what her current dating and sex life is like. A woman who is single, and rarely goes out with, let alone sleeps with men, will be much more receptive to having an affair then one who is constantly being wined, dined and bedded by other men.
After you feel like you've gotten your message across, you're going to have to make your move. Perhaps it will be a gaze, or a stroke of the hair. Whatever it is it needs to be physical, overt, and sexual.
At this point, she'll either accept or reject your advance. If you've done your job at building attraction she'll definitely be receptive to your advances; she's probably wondering what took you so long! If she rejects you off the bat, it probably isn't because you're married as this can be overlooked initially, but rather because she wasn't entirely attracted to you.
Assuming all goes well, continue your advance. Be swift and smooth, but don't come across as desperate or pushy. Remember, she is your coworker and you don't want to ruin things for good, in both your personal and professional life.
If she does reject you, however, chock it up to the alcohol (if you're drinking) or just your loneliness for what made you attempt a sexual advance. You should attempt to play it off cool like nothing happens down the road. Giving it more attention than it deserves is only asking for trouble.
Continuing the Relationship
Try not to talk about your spouse with your coworker, as doing so will only make her question her own actions from a moral perspective. You should basically act as if you were single when with her. Don't let her worry about your wife or girlfriend, that's your job.
Continue the relationship as you would any other relationship, but make sure to follow these tips:
• Never Discuss Your 'Extracurricular Activities' at work or with other coworkers
• Don't introduce the mistress to the wife, or anyone in your social circle. If you do, introduce her as your coworker (which she is),
• Use work (e.g. Staying late, meeting etc.) as an excuse for being late home.
If you follow these tips and guidelines and execute them with precision, then you will most certainly be able to turn a work friendship into an affair.
Tags: affair advice, affair at work, affair blog, cheating at work, discreet affair, having an affair, sex at work