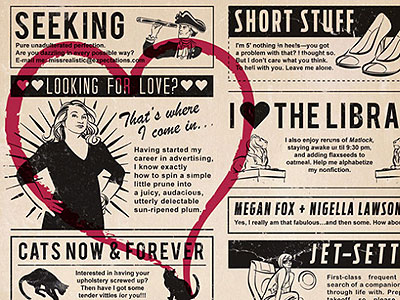 There are so many things to consider when making initial contact with your potential affair, but it all starts with your introduction email. If you can master this process you are well on your way. You need to get her interested immediately, make her laugh, and tease i.e. be a huge flirt but you need to go about it a certain way. You don't want to offend her or come across creepy. That is the most common mistake most men make, and what I will teach you to avoid.
The 5 most effective email strategies for finding an affair
1. Getting her interested
This is the most important part of any contact email when your looking for AN AFFAIR. She wont write back if shes not interested. Don't send out some generic email you C.C'd 100+ women, that focus's on nothing but vague details so it could ring true to a wide range of women, but doesn't!
Make it funny, flirty, sweet and get to some point. You're trying to get her to reply, so personalize the messages by mentioning something you read in her profile or refers to something she likes.
2. Make her laugh
Be the confident guy, but also the light hearted guy. Be a flirt, do joking, do cute, and make sure she knows how fun it would be to meet you and hook up for a discreet affair.
3. Be a tease
This probably isn't your best bet for the first email unless you keep it really light, you don't know her yet. As you build up a friendship that hopefully leads to the affair you're looking for, a bit of teasing can be fun and even appreciated. Flirting and joking in a teasing way can be a great way to get something going.

4. Offender bender
For the love of god don't say anything in your emails that will offend her. Read her profile and try to figure out who she is. Women can get offended very easily by a huge number of things at any given time. They are unpredictable, and what you think could be just a random statement or conversation could mean the difference between you meeting up and getting it on, to you playing with yourself in front of a well worn porno that you can quote the scenes off by heart.
5. Collecting the digits
Once she's replied and seems interested, you need to try and progress onto the next step. Reply back taking into consideration the previous steps and throw in a 'lets chat on IM so we can get to know each other better'. If you're really confident you can ask for her number so you can text her. The quicker you get this to happen, the sooner your be in bed getting to the good stuff!
An email flirting example proven to be successful on all approved affair sites
(Copy/Paste and test it out at SocialSex.com)
– After initial email has be sent establishing myself, and she had emailed back obviously interested in me
Me: I would really like to know more about the dream you had last night – its all I'm going to think about until I know every detail. We should swap IM details and get to the bottom of this 😉
Her: Yes, its a very interesting story! Add me at …….
Step 9

: Getting Her Digits or Ichat
»