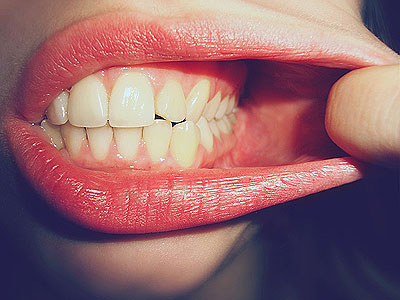 You have one shot – fuck it up, and believe me there is no second chance to make your play at any one girl!
Writing a contact email to a women in the hopes of finding an affair, is a bit different to one you would write if you where looking for a girlfriend on a dating website. You have to be pushy without being too aggressive and sounding like a fucking wanker. Oh, and don't be the guy who gets all dirty and all up in her business with foul mouthed talk of reaming it home or any goo on anyone's face. It will not happen for you if you do my friend! Its pretty tough getting the right mix to make the magic happen. But that's why you're here right – you need help!
Goals for an initial Email
The contact email is intended to win her over, but isn't expected to immediately get her to serve her pussy up on a platter. You want her interested, and aim to leave her wanting to find out more.
5 Goals of an initial email
1) Get a response to your contact email.
2) Get a positive response to that contact email.
3) Get a response from that email that expresses at least some interest.
4) Gets her to respond quickly.
5) Get her to want to start a conversation with you via text or IM.
You need to aim to achieve all 5 of these goals with every woman you send a contact email out too. Obviously even if you do this, not everyone is going to reply, and even if they do, it wont be necessarily the response you wanted. As previously mentioned throughout this guide, finding an affair online is a matter of numbers. The more emails you send out, the more likely you'll get the positive responses your looking for.



Tips for writing a first email
You need a hook – enter subject line. Make it catchy, or the message might not even see the light of day.
The one sided conversation your currently trying to turn into a two way, needs to make her want to read more so the introduction is important, or she wont want to keep reading and she wont respond.
Please don't talk about your junk in any way, shape or form, and please Do NOT suggest that what comes out of the end of it is something she just has to taste. Likewise, sex positions that you favor or want to try is out – its just way to soon.
Be approachable and funny.
Don't mention your wife, or talk about the complete lack of sex your not getting from her, or how bad it is when she does let you fuck her. She knows something is up with your marriage or you wouldn't be here.
Keep the email a decent length. She doesn't want a novel, but she also doesn't want a few sentences either. You need her to want to find out more.
Life stories are banned. She just doesn't give a shit!
No Cheesy one liners.
Make it geared at her. Don't put generic messages out there. Include something about her that you read in her profile.
Originality gets the girl interested. Lets face it, she probably has enough 'fan mail' to fill a sack. You need to make it different to win her over.
Examples of emails proven to receive a positive responses over 90% of the time
Once you are a member of one of the approved affair sites, you can simply copy/paste and use the examples bellow.
Subject – I'm already saying too much….
Message
When I came across your profile, it was a 'fist pumping the air' moment. Finally a cool person looking for sex, but actually has a brain in her head. I also like the fact that you'd like to get to know someone outside the bedroom but not start up a relationship that could get us both in trouble. DITTO!
If you want to chat and get to know me better let me know and we'll IM.
Subject – No Penis PIC's here!
Message
I'm enough of a gentleman not to think women want a photo of some guys package as as opening line to a contact email, so that's why you wont find anything like that here or on my profile. I wont be that guy who comes up with scenarios about what we could do in the bedroom, when we fuck you can see for yourself.
I will say that I like your profile especially the bit about you being into trying new things. I'm interested – hit me up if you want to find out more.
Subject – Safety not guaranteed!
Message
Girl – your in trouble. Someone that looks like you and wants someone that can fulfill your kinky desires is going to get exactly what she asks for off me! I noticed your here because you're not getting what you want in the bedroom. It doesn't make sense that your having to look outside your marriage to be satisfied – if you where my woman you'd definitely be getting everything you need! I'm ready to sort you out – if you want me too!
Reviewing the example emails
In the three emails, you can see that I have followed the guidelines I listed above. You should have noticed that I personalized them with things they mentioned in their profile. There was humor and a question/statement leaving the ball in their court at the end. You may also have noticed there was no pervy/leery comments, just a hint at what could be to come.
These emails are the ones that have been used extensively in my search for an affair, and I have had plenty of success with them. The amount of responses from women to these emails where massive. I was IMing, texting and emailing back and forth like a man possessed.
If you want to use these emails in your quest for an affair – go for it, but make sure you personalize them to suit each candidate, and for gods sake, please don't get your dick out for the girls until one is nude in front of you!
Step 8

: Making Contact With Your Potential Affair
»