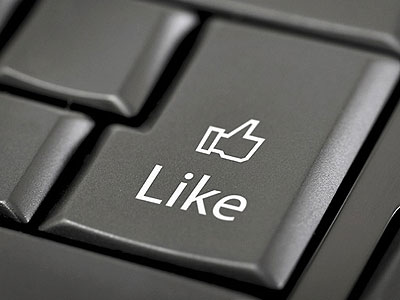 Being an active member on the sites you've signed up too, will give you the best chance of getting your end in!

Active members are obviously keen to finding a discreet affair, and women looking through profiles will simply bypass accounts that haven't had any action in the last few weeks immediately . You have to make an effort to find and hook potential women for a discreet affair, even if you're the pick of the bunch with a sizable package in your pants. Its definitely not enough to just have an account, and create a profile promoting what a great catch you potentially may be, and expect women to be begging for it. By being an active member, not only will you be at the top of the search results, your giving yourself the best chance to find an affair.
There's more to being active than logging in daily
Being active on a hook-up site doesn't just mean signing in every day to see if someone came across your profile and liked what they saw, or searching through profiles and sending out some contact emails. To be at the top of the search results, which is what you want, you have to update your profile regularly. You can keep the premise of your profile intact, but you should make minor changes at least once a week and upload a new pic every once in a while to keep it interesting.
Most guys who sign up don't realize that by doing these easy things its pretty much guaranteeing a pussy party! How? Your standing out, your making this happen! By letting everyone who see's your profile know you're serious about finding someone for an affair. Your a sure thing – and women who are horny and want to fuck are more likely to bypass a better specimen in favor of you because of this.



Top 5 reasons you need to be active on cheating sites
1) You'll be at the top of the search results.
2) Cements your seriousness of finding an online affair.
3) makes you stand out from the crowd of men that you'd normally be bypassed for.
4) Totally increases your chances of getting down and dirty.
5) Why wouldn't you be active- you're trying to get laid so its too your benefit to be active, plus your forking out money for a service – why not use it!
Steps To Take To Increase Your Chances Of Finding A Discreet Affair
Step 1 – Signing into the sites daily
It doesn't take a whole lot of time to sign in to your account, even if you don't have five minutes to update anything. By signing in it will give you more chance of staying near the top of the search results.
Step 2 – Upload new pics weekly
DO NOT become like a few Facebook freaks I know and upload your whole day in pics – but do spare a few moments a week to take a fresh photo and include it on your profile – it will yield results in the search, and interest women to take a better look at what you have to offer.
Step 3 – Tweak the content of your profile every few days
Its all about the search results! Changes, even small ones will get you up there.
Step 4 – Contact as many women as possible
Contact 4-5 potentials a day if you can on all the sites (recommended 2-3) you've signed up too. Sending winks, contact emails, liking photos/comments, and utilizing the features will ensure you have given yourself every chance to find the affair your looking for.
These sites are the recommended sites
**Socialsex**
Step 5 – Respond promptly to messages
Your here to have an affair and so are the women who frequent these sites. They don't want to wait months to make this thing happen and neither do you. Reply as soon as you can, because just like you they have contacted more than one person and if you wait – she may already have had a response and has decided to see how that pans out – sucks to be you!
Follow every step to ensure success
Seriously, all we can do here is arm you with the information regarding the necessary cheating strategies. What you choose to do with it once you leave here is on you! I'm not your personal assistant, you have to be responsible for the sign up, profile creation and remaining active.
This shit works – if you want to hook up and start an affair – follow this guide! It has worked for me, it's worked for friends, it's worked for the old man' who owns the dry cleaners down the street!
Step 7

: How To Hook Her
»